DiscoPosse Podcast: Ep 239-David Frank of Stonehaven LLC on Culture, Community and Finance
insights
2023-03-17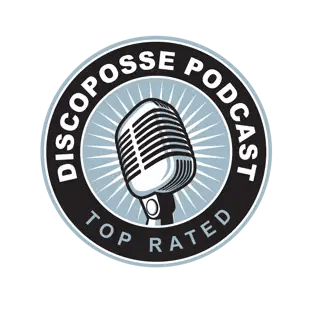 Show Overview:
The DiscoPoose Podcast features technology and business entrepreneurs and startup founders sharing stories, lessons, and valuable insights into the world of tech, business, and productivity.
Episode Overview:
David Frank is the CEO and co-founder of Stonehaven LLC, which is a really nifty FinTech startup that has done something rarely even attempted, and they've done so successfully. David's focus on customer community, partner community, and company culture all come together in the trifecta of how to build a profoundly successful organization and raise value for all involved.
It was a real pleasure to meet David, who possesses a unique curiosity, humility, and drive to do better for himself and his surrounding communities. Make sure to check out David's work at Stonehaven and connect with him on LinkedIn.
To listen to the podcast, click one of the links below:
About Stonehaven, LLC
Stonehaven is a private capital markets FinTech operating system (technology + infrastructure + data) and collaboration network (origination + distribution) for investment bankers and placement agents (Affiliate Partners) to support companies and investors. Our next generation operating system supports the entire lifecycle of deals: sourcing, contracting, due diligence, identifying target investors/buyers, managing execution (robust CRM architecture), collaborating with other dealmakers, reporting and closing transactions. Our Affiliate Partners are active across all sectors of private capital markets: raising capital, executing M&A transactions and conducting secondaries.
LATEST NEWS
Jun 06, 2023

Brahm Pillai, Founder & Executive Officer of Pillai Capital, Joins Stonehaven's Affiliate Platform

read more

Jun 05, 2023

Matt Johns, Principal of HoneyHive Capital, Joins Stonehaven's Affiliate Platform

read more

May 08, 2023

Wharton FinTech Podcast: David Frank, Founder & CEO of Stonehaven - Creating the Nexus of Capital and Opportunity

read more
SEE ALL NEWS