The Coronavirus Investing & Capital Raising Pivot
insights
2020-04-02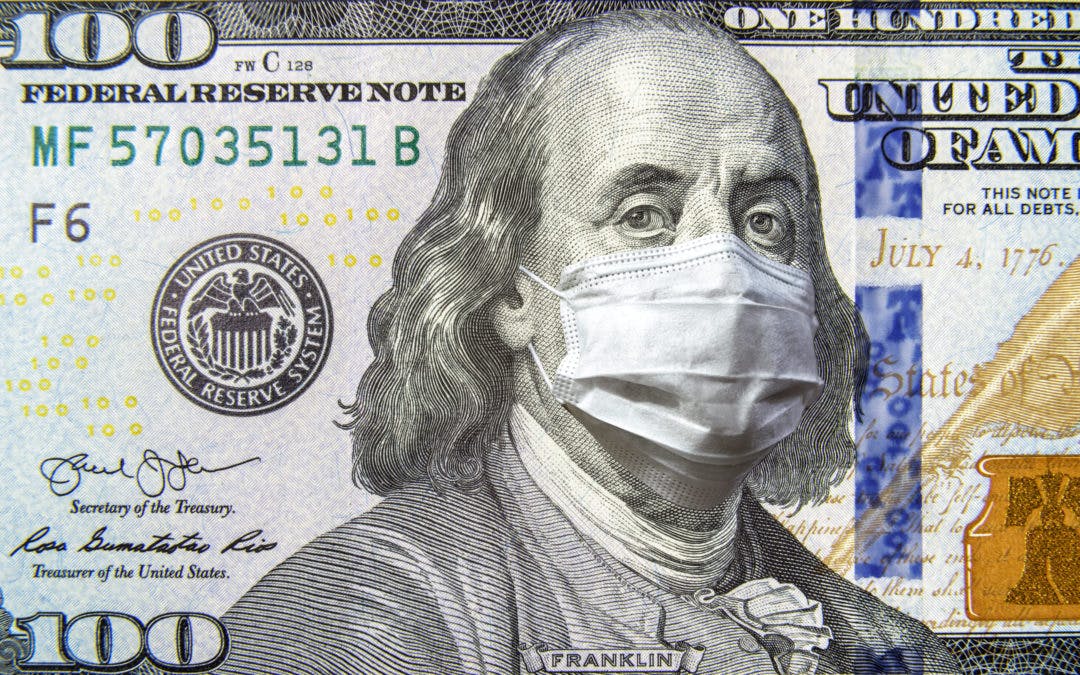 Stonehaven has been working tirelessly to leverage our platform of 50+ capital raisers, 60+ clients and thousands of investor relationships to understand how the Coronavirus crisis is dramatically impacting companies raising money, investors, and in turn capital raising firms like Stonehaven. Massive tectonic shifts are occurring, causing everybody to adapt and reprioritize. Here are some of our observations and predictions:
Direct Deals
- Direct deals will continue to close; of course, in many cases they must close, as otherwise many companies may simply run out of cash. That said, given the uncertain environment, there is very likely to be a wider bid-ask spread, both on price and terms.
- Companies will need to adjust every aspect of their pitch including growth assumptions, unit economics, end-market health, cost structure, burn rates, product-market fit, etc.
- Many companies that didn't anticipate needing to raise money will now need to do so to increase working capital, and many companies that already anticipated needing to raise money will need to raise more money than previously anticipated to shield against more challenging growth assumptions.
- Deals will take longer and will require more of a hands-on approach by placement agents to reach final close.
Alternative Funds
Open–End Funds (Hedge Funds & Long-Only)
- Open–end funds are susceptible to sizable redemptions as investor go "risk off" and seek to increase liquidity. Prospective investors will view many funds facing sizable redemptions negatively out of fear that funds may suspend redemptions, fresh dollars will be used primarily to pay out redeemers rather than to purchase new assets, and managers' businesses may fail due to lower fees resulting from lower asset bases.
- Many level 2 assets will trade more similar to level 3 assets. Investors will be very cautious to enter any funds that should otherwise have liquid portfolios but are now side pocketing assets unexpectedly. Managers will have to go out of their way to demonstrate the liquidity of their portfolios.
- Short-term attractiveness of strategies:
- Distressed: Most attractive.
- Market Neutral / Low Net: Attractive; in times of uncertainly investors may not be willing to make a call on market direction.
- Concentrated: Maybe, industry dependent.
- Developing markets: Very low given these markets tend to have less developed healthcare systems and can be more susceptible to trade issues.
Closed–End Funds (Private Equity, Private Credit, Real Estate, Venture, Infrastructure, etc.)
To the extent that a closed–end fund started deploying money before the crisis started and is still open for new LP commitments, managers will have a very hard time convincing investors to enter the fund with positions marked at par-plus-accrued-interest (as is typical for PE investors entering portfolios that have already started deploying capital). Managers will have to move quickly to mark positions down (which many of the initial investors may oppose given the difficulty of determining valuations in the current environment and seeing their holdings diluted) or open a new vehicle so investors can enter a clean portfolio. This presents a very challenging scenario for a manager in the middle of raising a fund and identifying new anchor/seed capital will be very difficult. As a result, many managers will raise more money on deal-specific opportunities.
Private Market Strategy Demand Shift Forecast (for both direct deals and funds)
Distressed / PE Recap / Buyout: Most attractive in the short-term
- Many companies/assets will need to be fully recapitalized, business models will need to be dramatically adjusted, and new management teams will need to be installed.
- Many public companies will want to restructure outside of the view of the public markets, so PE firms that can take firms private in this market will have many attractive targets.
- As the economy grinds to a halt, many companies with highly attractive business models will need to be recapitalized. However, some business models may be past the point of no return and should not be resuscitated. Buyers need to be careful.
Secondaries: Very attractive
We expect a formidable wave of secondaries to hit the market in the coming months and quarters. Drivers include general fear, uncertainty, mark to market losses, margin calls and unexpected capital demands (see below). The supply of secondaries will include LPs seeking liquidity from both hedge funds side pockets as well as closed-end funds.
Real Estate: Very attractive
- Retail and hospitality real estate are facing extreme pressure with storefront tenants struggling to stay in business and hotels unable to fill rooms. A massive wave of commercial defaults is piling up and lenders are scrambling to restructure loans for tenants that they believe can survive; lots of money will be needed to recapitalize these assets.
- Commercial office space is likely to see significantly reduced demand given many businesses will shut down and/or need to reduce their workforce, leading to lower needs for office space. Also, many companies having learned the benefits of tele-commuting will choose to not to renew leases or will renew with less space to keep costs low.
- The shared office space business model made popular by WeWork is likely to suffer immensely in this environment. These businesses have long-term leases and then rent their space out short-term. With many of their tenants now working from home or shutting down / reducing the size of their businesses, many short-term leases won't be renewed when the crisis abates.
- Residential housing will face the headwind of buyers that have suffered significant wealth destruction, but simultaneously incredibly low mortgage rates will increase home affordability. Plus, people who choose to continue working from home after this crisis abates might choose to spend some of their office savings on their home (especially for gig economy workers who were spending some of their own money to work at a WeWork or a similar competitor). Further, people spending more time at home during this crisis might realize they also want to spend more money to spruce up their homes / upgrade if they feel they will be spending more time at home. We also see early signs that a wave of people are seeking to leave more dense urban areas to the suburbs, concerned that this crisis could take longer than a few months to resolve leaving them stuck in apartments/condos with increased risk and less room to spread out. This can be seen in the NY metro housing rental market and increasingly in the purchase market too.
- Multi-family tended to do well coming out of the Great Recession as many people who had suffered economically stayed in multi-family longer. In the short-term, this relative stability will not be repeated as a massive spike in unemployment will cause tenants to miss rent payments. Eviction moratoriums will only exacerbate the pressure on multi-family owners unable to replace non-paying tenants. This pressure will only be increased by any waves of paying tenants seeking to exit dense urban areas. Landlords sandwiched between rapidly dropping rent rolls and fixed debt obligations will create a wave of defaults that will be capitalized on by investors that can take a long-term view on the strong demand for multi-family.
- Student housing assets are also likely to be significantly impaired due to current "stay-at-home" governmental orders, school shut-outs and overall uncertainty as to when everyday life will normalize, including the lifting of travel bans and resumption of normal class schedules. We expect defaults in many small-school towns, many of which were also over-built during the student housing bull market.
- Overall construction is currently suffering significant issues with labor and supplies, stalling/stopping lots of construction. This will serve to reduce some supply while also sending many developers into financial peril. Many developers will need rescue financing while they attempt to restructure construction loans.
- All types of real estate in regions with a higher concentration of their economy focused on oil and gas will face further headwinds as energy companies lay off workers in mass given the collapse in prices.
Private lending: Attractive
- Companies across all sectors will need new private loans to play defense or offense, and many will prefer loans over private equity to avoid dilution (or do both to reduce dilution). Lenders will be able to do deals with highly favorable economics and control terms in the current environment.
- While the CARES Act will provide significant lending to smaller businesses, there are restrictions that will prevent many small businesses from accessing the program for financial assistance or reduce their ability to borrow (such as companies with a high portion of their employees earning over $100,000, companies that rely on independent contractors, or companies with large investors that can knock them out of the 500 employee limit when combined with other portfolio companies of those investors).
- A large volume of private loans will be sold in the secondary market by asset management firms under pressure to return capital to their investors. Also, many direct originators lack distressed/restructuring skills to work through a large number of troubled loans and will need to sell to specialists.
- Many lenders will restructure private loans and end up as significant equity owners in businesses and assets. There will be opportunities for investors to back these deals.
Growth/Mid/Late-Stage Venture: Attractive in medium term
- The economic dislocation will likely accelerate the transition from some old business models to new business models. Reduced competition from older business models will also open the playing field for emerging companies.
- In the last cycle investors saw that the best investments over the entire duration of the recovery were largely growth-oriented investments.
Infrastructure: Attractive long-term
It's common knowledge that infrastructure is sorely needed in many economies around the world including the US to replace decaying assets, and many governments have discussed large infrastructure projects in recent years. This crisis might be the catalyst governments need to embark on large-scale infrastructure projects. Some of the capital for these deals will come in the form of public-private partnerships. Further, companies in the supply chain of infrastructure will likely do well.
Litigation finance: Mixed
- The likely duration of many disputes is increasing as the entire legal infrastructure closes or faces disruptions. This will decrease the IRRs of current litigation finances cases.
- The supply of cases will undoubtedly increase, and many plaintiffs will need financing options to pursue cases. This will increase the demand for litigation finance capital and the associated rates.
Early-Stage Venture: Low in short-term
Investors may have low appetite to take on risk associated with early stage investing, particularly if opportunities are relatively abundant in later stage companies at attractive pricing.
Industries Likely to See Increased Investor Demand
- Tele-anything: The current environment is likely to illustrate to many just how much we can all do from afar by leveraging all forms of telecommunication and telecollaboration. We expect significant impact on conferences, education, health services, e-commerce, etc.
- Suburban Housing: We believe that health related fears and ease of tele-presence drive a new wave of people out of dense urban centers and into suburban settings. Will the already existing migration south accelerate? What effect may that have on real estate opportunities and industry?
- Home improvement: More time spent at home may lead to increased investment.
- US Manufacturing: Within the US, there will likely be a pressure to make more domestically with an "America first" approach, and foreign supply chains are likely to remain challenged due to travel restrictions and tightened import controls.
- Advanced manufacturing/robotics: Lessen reliance on and cost/liability associated with human labor.
- Cannabis: Valuations in the cannabis industry were already declining before the coronavirus phenomenon and have only softened further in the past four weeks. At the same time, social acceptance is firmly established, the surrounding legal and regulatory landscape is more favorable than it was when valuations were much higher and now every major governmental body, including both federal and state authorities in the US, will be looking for new sources of tax revenue. We believe all of these factors, along with fundamental growth and maturity in the industry create a very compelling investment opportunity.
Other Factors Impacting Investment Opportunities:
Speed
- Can the manager, sponsor or company act fast? While the impact of the coronavirus phenomenon will likely be lasting, the juiciest part of any current investment opportunity may be fleeting. Managers and Sponsors are going to need the ability to act fast. As such, when assessing a prospective investment, the prospective group's speed to market will matter greatly. The most attractive groups will have the financial wherewithal to execute on their investments/strategies in the near term, whether because they have material institutional backing, high cash balances and/or undrawn commitments. In this regard, established managers with relatively high cash balance present an attractive opportunity. Conversely, startup or early stage managers, sponsors or operators with "just a good idea" may not be as attractive, as they may not be able to garner confidence from investors, who are looking for partners with the stability necessary to survive the challenges created by this crisis.
Liquidity
- Investors may not want to take liquidity risk. In times of uncertainly many investors will prefer liquid opportunities. So while there may be very attractive illiquid opportunities related to the financial distress that the coronavirus phenomenon has created, many investors will at the same time ask "why bother locking my capital up when I can buy the S&P at a huge discount to its level 2 months ago?". This is a serious consideration. While the current crisis is very different than the last, following the '08/'09 financial crises it took many investors 4-5 years to begin to invest in illiquid opportunities en masse, which of course manifested itself in the great surge into private credit and direct deals. Hence, illiquid deals will have to provide a significant potential return premium over liquid markets.
Unexpected Capital Demands:
Many capital sources that might otherwise fund certain opportunities may be hamstrung by new demands on their capital.
- Sovereign wealth funds built on oil and gas will have to retrench as they use their liquidity to fund local economies.
- Family offices that are still running controlled operating companies may need to commit liquidity to support those companies.
- University endowments might be called on to cover more of the cost of their school's infrastructure if such schools are refunding portions of student tuition, room and board.
- Charitable foundations may need to deploy more capital into their causes where needs are heightened due to the crisis.
- Insurance companies might have more claims that require liquidity.
Please let us know your thoughts on the above and/or what else we should be thinking about. If you are a manager, sponsor or company in need of capital, please reach out to us if you think you are well poised for the current environment: https://stonehaven-llc.com/contact/
About Stonehaven, LLC
Stonehaven is a private capital markets FinTech operating system (technology + infrastructure + data) and collaboration network (origination + distribution) for investment bankers and placement agents (Affiliate Partners) to support companies and investors. Our next generation operating system supports the entire lifecycle of deals: sourcing, contracting, due diligence, identifying target investors/buyers, managing execution (robust CRM architecture), collaborating with other dealmakers, reporting and closing transactions. Our Affiliate Partners are active across all sectors of private capital markets: raising capital, executing M&A transactions and conducting secondaries.
LATEST NEWS
Jun 06, 2023

Brahm Pillai, Founder & Executive Officer of Pillai Capital, Joins Stonehaven's Affiliate Platform

read more

Jun 05, 2023

Matt Johns, Principal of HoneyHive Capital, Joins Stonehaven's Affiliate Platform

read more

May 08, 2023

Wharton FinTech Podcast: David Frank, Founder & CEO of Stonehaven - Creating the Nexus of Capital and Opportunity

read more
SEE ALL NEWS