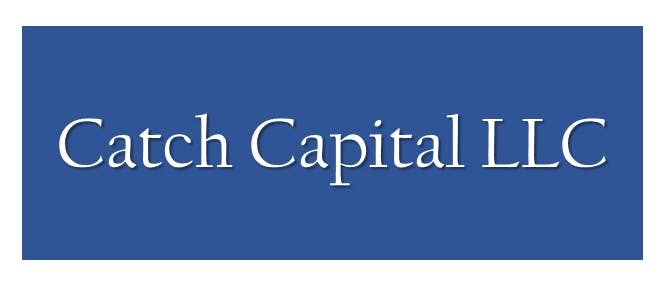 Strategy Focus:
Hedge Funds, Private Equity, Private Credit, Real Estate, Infrastructure funds, Venture Capital, Direct Deals
Mr. Christopher Calvert is the CEO and Founder of Catch Capital, LLC.
Catch Capital offers direct investment opportunities in growth stage US and International companies as well as partnerships interests in Hedge Funds, Private Equity Funds, Private Credit Funds, and SMAs.
Prior to starting Catch Capital, Mr. Calvert has over 16 years of experience across equity capital markets, private equity, venture capital, and hedge funds. Throughout his career, Mr. Calvert has worked with leading financial institutions and investment boutiques across the United States. He has a vast array of skill sets in regulated markets and has been both investor and advisor to companies across many stages, from ideation to late stage. Mr. Calvert's broad experience, ranging from investment sourcing to portfolio advisory and business development, has been invaluable in building successful investment portfolios and closing transactions. His expertise lies in direct, secondary, and fund investments.
Mr. Calvert earned a B.S. in Finance from San Diego State University and with a minor in Political Science. 
Mr. Calvert serves as a frequent public speaker on the Family Office circuits on the topics of alternative investments.  He resides in the Mt. Helix area of San Diego with his wife and three young children.
Mr. Calvert holds Series 7, 24, 63, and 99 registrations with FINRA.
Mr. Jason DiNozzi is a Partner of Catch Capital LLC.
Catch Capital offers direct investment opportunities in private debt transactions, in growth stage US and international companies, and partnership interests in hedge funds, private equity funds, private credit funds, SMAs, M&A, and infrastructure projects.
Mr. DiNozzi is also the Managing Director of Interglobal Asset Management, LLC, and focuses his efforts on advisory work relating to private markets deal transactions, with a focus on sustainable tech and agriculture, as well as tech, EV, and wellness M&A targets for his large clients. As Managing Director of Interglobal, Mr. DiNozzi has advised on over $2B USD in transactions. Previously, Mr. DiNozzi was CEO of an award-winning US-based quanta-mental strategy fund. In addition, he served as an advisor on several billion dollar+ debt transactions and also advised on M&A transactions, including advising an M&A deal between 2 global publicly traded companies. Prior to his experience with Interglobal, Mr. DiNozzi ran Empire FG a US-based advisory firm for systematic market risk mitigation and commodities-related advice. Mr. DiNozzi was also responsible for managing a sales force of associated persons in excess of 20 reps. Prior to Empire FG, Mr. DiNozzi was a senior vice president of Madison Financial. In all groups Mr. DiNozzi was associated with, he grew the client and AUM base as a top performer.
Mr. DiNozzi studied Aviation Science at Bridgewater State University and Communications at UCLA & UCLA Extension. Mr. DiNozzi is a CFA Charter Holder and a member of the CFA Institute.
Mr. DiNozzi has been honored as Alternatives Manager of the Year by Barclay Hedge, Hedge Week, and Wealth & Finance Magazine, while also being Battle Fin's Competition Professional Manager Winner.
Mr. DiNozzi holds Series 3, 7, 30, and 63 registrations with FINRA.