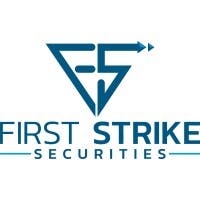 Strategy Focus:
Hedge Fund, Private Credit, Private Equity, Real Estate, Infrastructure, Venture Capital and Direct Deals.
Mr. Anthony Kloszewski is the CEO and Manager of First Strike Securities LLC.
Recognizing a gap in the market, Mr. Kloszewski further expanded his portfolio in 2023 by launching First Strike Securities, this venture aims to provide access to capital markets for startups, emerging funds, and innovative projects.
Mr. Kloszewski's journey into financial services initially led him to establish Skynet Systems Capital Partners in order to incubate a quant trading strategy. However, unforeseen personal challenges faced by his business partner led to a shift in direction. Undeterred, in 2021, he founded First Strike Finance LLC, focusing on providing project finance for ground-up real estate developments, and energy projects, and infusing growth capital into operating companies.
Mr. Kloszewski began his professional journey with the US Navy in 2010, training as a nuclear electronics technician. His dedication and prowess led him to the esteemed United States Naval Academy, where he graduated in 2017 with a B.S. in Nuclear Engineering. Serving as a surface warfare officer, Anthony showcased leadership and technical acumen until his departure from active service in August 2023.
Mr. Kloszewski has a personal passion for affordable housing, creating circular economies, and regenerative agriculture.
Mr. Kloszewski holds the SIE, Series 7, and 63 registrations with FINRA.