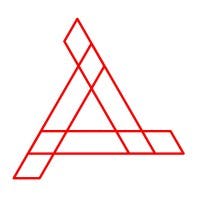 Strategy Focus:
Private credit, Private equity, Real estate, Infrastructure, Venture capital, and Direct deals.
Mr. Kris Giroh is the CEO of the Trikuta Hills, founded in 2018.
Trikuta Hills Inc. assists public and private companies in capital raise and merger and acquisition transactions. Trikuta Hills also works with Special Committees of Boards of Directors, an activity in which the principal has had extensive experience. The firm's principal heads up each assignment; and has over 20 years of experience in the securities industry.
Mr. Giroh started his finance career with Morgan Stanley and then moved to Merrill Lynch. In 2009, He started a fund in the distressed convertible bond space as many of these convertible bonds were trading at significant discounts. Subsequently, in 2011 as the markets rallied, Mr. Giroh started working with Sutter Securities, on their corporate finance and municipal banking side. Mr. Giroh financed various deals in consumer devices, real estate, mitigation banking, energy, and special situations which were financed primarily by institutional investors.
Mr. Giroh has his B.A. in Economics and Political Science from, University of Delhi, India.
Mr. Giroh currently holds series 7, 79, and 66 registrations with FINRA.