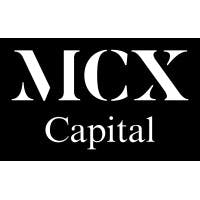 Strategy Focus:
Hedge Funds, Private Equity, Private Credit, Real Estate, Infrastructure funds, Venture Capital, Direct Deals
Mr. Blaine Burke is the Founder and Managing Partner at MCX Capital LLC.
MCX Capital LLC raises capital, in addition to M&A, for companies, hedge funds, venture capital funds, and private equity funds. MCX Capital LLC concentrates on project finance, real estate, oil & gas, logistics, metals & mining, infrastructure, and power generation (conventional and renewables), as well as technology, which makes MCX a potential optimal fit for numerous companies and investors.
Prior to MCX, Mr. Burke was a Partner with Clewed, a fintech platform focused on serving middle-market companies and advisors in line with SEC rules which allows companies to raise capital from any accredited investor online. Mr. Burke was previously with BBG, a leading national assessments and valuation real estate service firm focused on Business Development and Financial Advisory. Prior to BBG, Mr. Burke was a partner at Lieef, a sustainability investment platform focused on the private pre-institutional funding markets, tasked with origination, execution, and investment analysis. Mr. Burke started his career in New York City at Whitehall Investment Bank, where he closed over 15 transactions representing ~$18 billion in capital commitments. His focus was corporate equity, real asset equity, and debt across the conventional power, renewable power, transmission, and oil and gas sectors in the United States. Houston is Mr. Burke's hometown. He has co-founded an energy company there, committed to providing comprehensive, integrated solutions for upstream and midstream companies until its subsequent sale to a private equity firm in December 2020.
Mr. Burke graduated with Honors from the University of Houston.
Mr. Burke currently holds Series 7, 63, and 79 registrations with FINRA.