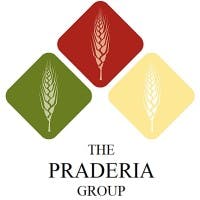 Strategy Focus:
Hedge fund, Private equity, Real Estate, Infrastructure, Venture capital and Direct deals.
Mr. Steve LeFavour is the Founding Partner of The Praderia Group LLC.
The Praderia Group structures and executes customized financing solutions and advises clients on all aspects of private equity and debt transactions. Transactions for their clients address a broad range of needs, including refinancing, growth capital, buyouts, platform formation, liquidity enhancement, capital structure optimization, and project financing.
Mr. LeFavour is a seasoned executive, leader, and problem solver who loves tough challenges like rapid operational turnarounds, implementing lean and six sigma in mature industries, and running ultra marathons.
Mr. LeFavour has previously worked with Castle Placement as a member of executive management teams. He has eight turnarounds under his belt, creating significant shareholder value. Throughout his career, Mr. LeFavour has been versatile, having worked across various industries ranging from military, venture capital, heavy manufacturing, startups, nuclear and contract packaging.
Mr. LeFavour has achieved his Master of Business Administration from Keller Graduate School of Management, Milwaukee, WI, and Bachelor of Science degree in General Science from Excelsior College, Schenectady, NY.
Mr. LeFavour currently holds series 7, 63 and 79 registrations with FINRA.