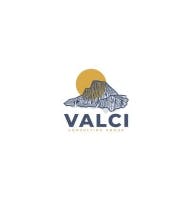 Strategy Focus:
Hedge Funds, Private Equity, Private Credit, Real Estate, Infrastructure, Venture Capital, Direct Deals
Mr. Andrew Mirolli serves as the CEO and President of Valci Capital Group.
Valci Capital Group is a preeminent distribution platform in finance. They possess over eight years of experience in obtaining capital for a diverse array of investment prospects, showcasing a distinguished history in the oil and gas, private real estate, and off-market renewable infrastructure domains.
Mr. Mirolli consistently secures lucrative investments for buyers. He customizes his approach to meet the specific financial objectives of each client, dedicating himself to their success. He remains knowledgeable of industry advancements and actively seeks new opportunities to deliver value to Family Offices worldwide.
Mr. Mirolli has extensive experience collaborating with investors across the US, forming a vast network of industry contacts and a reputation for exceptional outcomes. He adopts a tailored approach to each buyer, meticulously comprehending their particular aspirations and tirelessly pursuing their realization. Beyond his exceptional capital-raising record, Mr. Mirolli is recognized for his commitment to keeping abreast of industry advancements and identifying new avenues to benefit clients, making him a valuable contributor to investment groups.
Mr. Mirolli has a B.A. from Terry College of Business at the University of Georgia, majoring in Real Estate. He also completed the International Program in Management with FGV EAESP.
Mr. Mirolli is an avid sailor with current ASA 101 and 102 certifications, making him a captain in the sport.
Mr. Mirolli currently holds Series 7 and 63 certifications with FINRA.